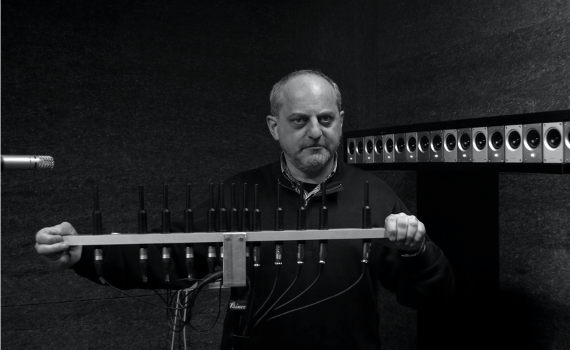 Un seminario organizzato dall'Intelligent Signal Processing and MultiMedia (ISPAMM) group dell'Università La Sapienza di Roma, per l'Audio Engineering Society (AES).
Il seminario è parte della serie "Virtual Seminar Series on Artificial Intelligence for Sound Sythesis and Analysis"
http://ispac.diet.uniroma1.it/event/audioai-seminars/
Gio 10 Dicembre, 2020 – 10:00-11:00am
Il seminario è fruibile a questo link Zoom: https://uniroma1.zoom.us/j/86743644029?pwd=SktqTkUrTFE4VEthRENtb2FUMTBMdz09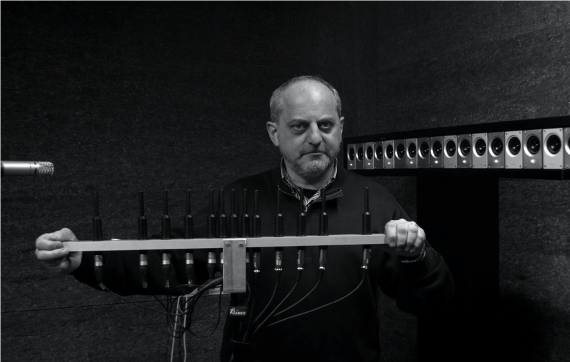 Abstract
Dopo ol tre un secolo di relativa stasi, la ricerca degli ultimi 3 decenni ha portato profonde trasformazioni nell'audio spaziale, grazie alla cross-contaminazione fra discipline molto diverse, come elaborazione dei segnali, geometria computazionale, computer grafica/visione 3D, e intelligenza artificiale. In questo seminario illustrerò gli strumenti matematici che queste discipline hanno fornito, e l'uso che ne abbiamo fatto. Parlerò dell'impatto della geometria proiettiva sulla modellazione acustica interattiva; delle tecniche plenacustiche per la ripresa e la restituzione interattiva di campi acustici; delle nuove tecniche di "inpainting" acustico, e altro ancora.
Bio
Dopo gli studi universitari e dottorali presso l'Università di Padova (1988-1993) e UC-Berkeley, Augusto Sarti è entrato nel corpo docente del Politecnico di Milano (PoliMI) nel 1993, dove è attualmente Professore Ordinario. Dal 2013 al 2018 è stato anche Full Professor presso UC-Davis in California. Presso PoliMI è fondatore e coordinatore del Musical Acoustics Lab e del Sound and Music Computing Lab, nonché della Laurea Magistrale in Music and Acoustic Engineering. Ha promosso, coordinato, o contribuito a oltre 30 progetti Europei nell'area dell'elaborazione di segnali multimediali. È co-autore di oltre 350 pubblicazioni scientifiche e brevetti. I suoi interessi di ricerca sono nell'area dell'elaborazione di segnali audio/acustici, acustica computazionale e musicale, e music information retrieval.
È membro eletto dell'EURASIP Board of Directors, e IEEE Senior Member. È stato membro eletto dell'IEEE TC on Audio and Acoustics Signal Processing, Associate Editor della rivista scientifica IEEE/ACM Tr. on Audio Speech and Language Processing, e Senior Area Editor della rivista scientifica IEEE Signal Processing Letters. È stato chairman o co-chairman di varie conferenze internazionali in area multimediale, fra cui IEEE AVSS-05, DAFx-09, e IEEE WASPAA-19.
L'Ascesa dell'Audio Spaziale: Nuovi Strumenti Matematici per l'Acustica Interattiva, Intelligente e Environment-Aware